SMOK - SLM Stick Thick Vapor Pod Kit
Pickup currently unavailable
Slim and elegant, these words go perfectly with the SMOK SLM
A discreet device with clean performance. The SLM adapts effortlessly to any occasion.
The oval shape lies comfortably and securely in the hand. The SLM also looks very chic. No matter whether for man or woman.
Thanks to the pod system, the SLM is perfect for on the go. Because the pod is leak-proof and filled quickly.
The tank also holds 0.8ml and delivers a wonderful taste experience with perseverance.
If the liquid runs out, it can be refilled directly from the side. Simply remove the silicone plug, fill it up and close it again.
The operation is just as simple, because the SMOK SLM has the popular automatic pull mechanism.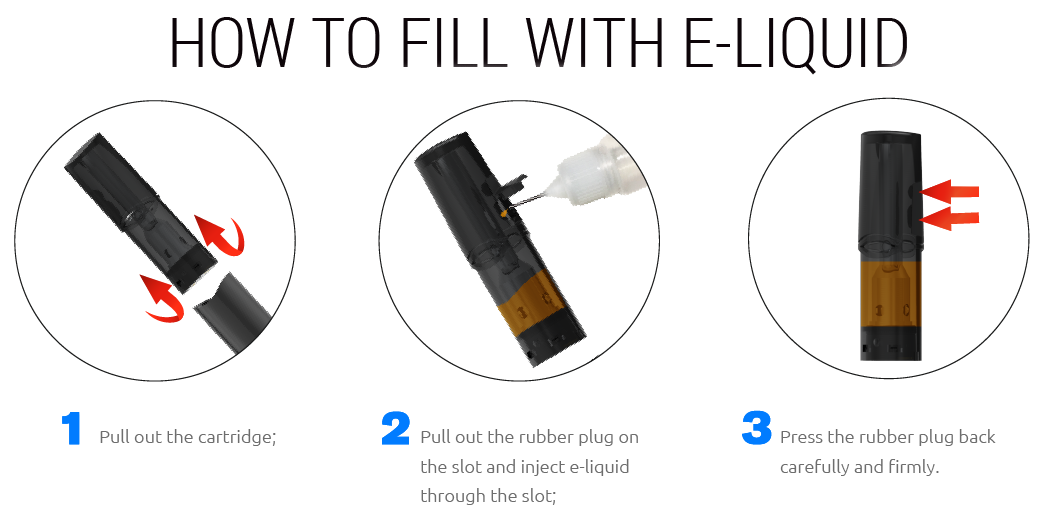 As soon as steamer pulls on the device, power is delivered to the pod and steam is generated.
This also ensures economical battery consumption, because the device only outputs power when it is needed. Accidental firing is also ruled out.
SMOK also ensured a decent battery life here. The 250mAh are enough to get through the day.
And just in case, the SLM can be charged quickly via the micro-USB port. By the way, Dampfer can also use the SLM while charging, as it has the passthrough function.
SMOK includes the USB cable in the scope of delivery. The manufacturer also ensures that the device can be used safely. Several fuses were installed in the SLM. This includes deep discharge protection, overcharge protection, short circuit protection and more.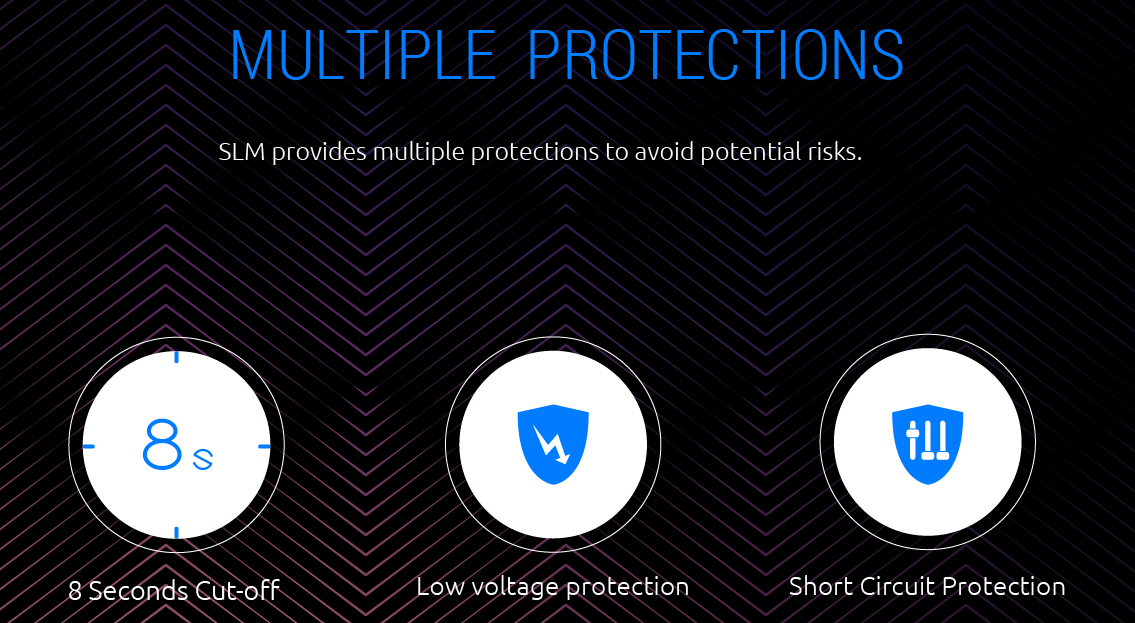 This is the best way to get started with steam and the steamer can just get started.
Smok offers a simple but stylish kit that comes in the ideal size.
SMOK SLM - on the move in style.

Details:
Dimensions: 112 mm x 9.5 mm
Filling capacity: 0.8 ml
Filling: on the side of the pod
Resistance: 1.8 ohms
Airflow: regulated
Battery: 250 mAh
Output power: 10 - 16 watts


Scope of delivery:

- 1 x SLM battery
- 2 x pods (without liquid)
- 1 x USB cable
- 1 x instruction manual